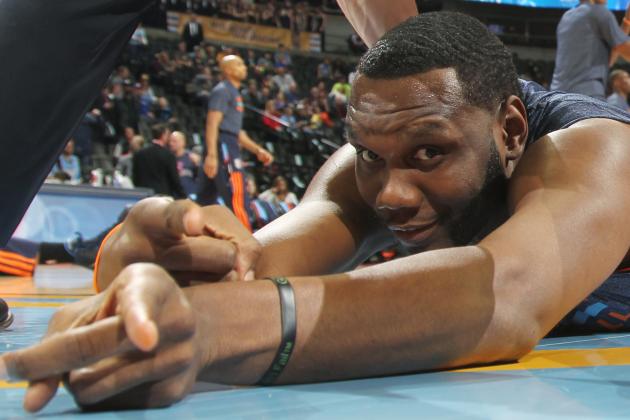 David Zalubowski/Associated Press
The fact that the Charlotte Bobcats are clinging to a playoff seed in the Eastern Conference is not much to hang your hat on, but the fact that they are buyers at the trade deadline is truly great to see.
For the first time in the franchise's brief yet agonizing history, Charlotte heads into the trade deadline as a team actively looking to acquire more talent instead of kicking assets to the curb like an estate sale.
When the front office made the surprising splash and landed Al Jefferson this past offseason, another year of tanking was just never in the cards. Charlotte is still hanging on to the eighth seed in the East long after it was widely assumed that they would mail it in.
In a league so heavily influenced by free agency, there is always a large handful of players to be had. Charlotte has no shortage of options when it comes to potential trade candidates.
As far as trade chips, Charlotte has up to three first-rounders in the loaded 2014 draft. They also have the $13.2 million expiring deal of Ben Gordon, a piece that they would be flat out stupid not to move.
The team is in a tricky situation due to the lack of potential superstars on the market. While they must make a move to bolster the roster moving forward, the Cats cannot compromise their future or make a move simply for the sake of creating headlines.
Let's examine some of the potential options and areas of need for the soon-to-be Hornets.
*All stats via ESPN.com or Basketball-Reference.com and accurate as of Feb. 4, 2014.